Life-Changing Workshops by Kathleen Sims
Kathleen offers workshops for everyone who is seeking to find deeper meaning in their lives and experience more love, joy and fulfillment.
---
The SelfLove Revolution
One-Day Event.
Delve into and experience the Energy of Real Love. You will be changed forever!! In this one-day workshop you will get the tools to start transforming yourself and your relationships and find deeper love.
Experience True Love for Yourself and learn how to sustain it – GUARANTEED!!!!
Sign up for The SelfLove Revolution – CLICK HERE.
---

Learn the Secrets to Manifesting & Sustaining Deep, Abiding Love.
3-day Weekend Workshop
Are you looking for love in all the wrong places? Wonder why you attract the "wrong" partner – over and over again? Feel like you need a miracle?
Unconditional Love and Relationship – one area in life in which we all so deeply yearn for fulfillment and yet we were never taught the rules!
Experience knowing exactly how to find the Love of your life – GUARANTEED!!!!
For singles or couples:   Attracting Your Soulmate Workshop – CLICK HERE
---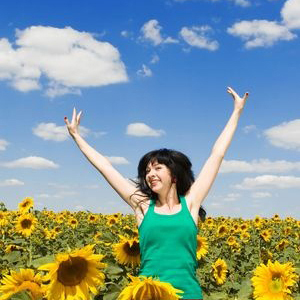 Lifetime Worth of Insight in a Weekend Workshop
3-day Weekend Workshop
Are you passionately Living Your Life's Purpose? Do you wake up knowing you will experience joy and fulfillment every day? Does it feel like life seems to lack meaning? Do you keep asking, "Isn't there more to life than this? Why am I here?"
You are not alone. Thousands of people just like you live in a world of frustration. Like you, they know that something is missing. They attend personal growth seminars looking for 'the answer' and end up no closer to solving the mystery than they were when they started.
Get the Life Manual you wished you were given at birth: How to be Happy and Fulfilled.
You really can start Living a Life filled with Meaning and Purpose Today!
Experience finally know what your Life Purpose is and how the live it – – GUARANTEED!!!!
Live Your Vision Workshop – CLICK HERE
---

Three Month Program consisting of a 3-day Weekend and 12 follow-up, evening sessions.
Do you wish you could experience Love and Connection in All of Your Conversations … and in All of Your Relationships? Does this sound familiar?
The most empowering thing you could do to change your life is to learn to communicate effectively. You yearn to connect with others on a deeper level. You want to communicate in a way that empowers both you and the person you are speaking with as a result of that interaction.
Experience deep Love and Acceptance in All Your Relationships – GUARANTEED!!!!