Success stories that Kathleen's work has created …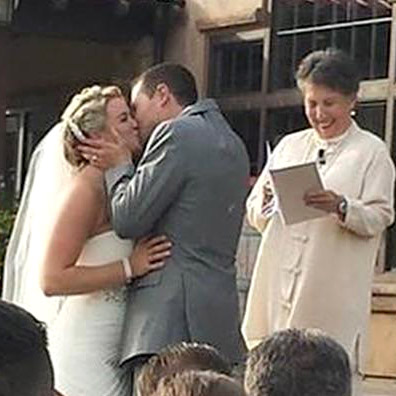 "My fiancé and I knew we loved each other very much, but because of events from our individual pasts, we had road blocks on how to give and receive love. We had been dating for about three years, and were in a make-or-break time of our relationship. We decided that if we were going to make this work, we needed outside guidance. Not having a clue on who to turn to, we looked on Yelp for counselors in our area; and that's where we found Kathleen. Both having busy work schedules, having evening availability was the only way this was going to work; and that's exactly what she offered.Through individual sessions we learned about ourselves and got to unravel behavioral traits that were created during our past. Through couple sessions we were able to learn communication techniques that would ensure we both felt heard during conversations. Acknowledging each other's wants and needs, as well as our own, we have grown to be stronger than ever; individually and as a couple. We got engaged in November 2014, and now have had the privilege of having Kathleen officiate our wedding last October! It's not an exaggeration to say that without Kathleen's guidance, we would not have grown as individuals, and thus would not have the ability to give and receive the love we much deserve." Anthony & Trista B.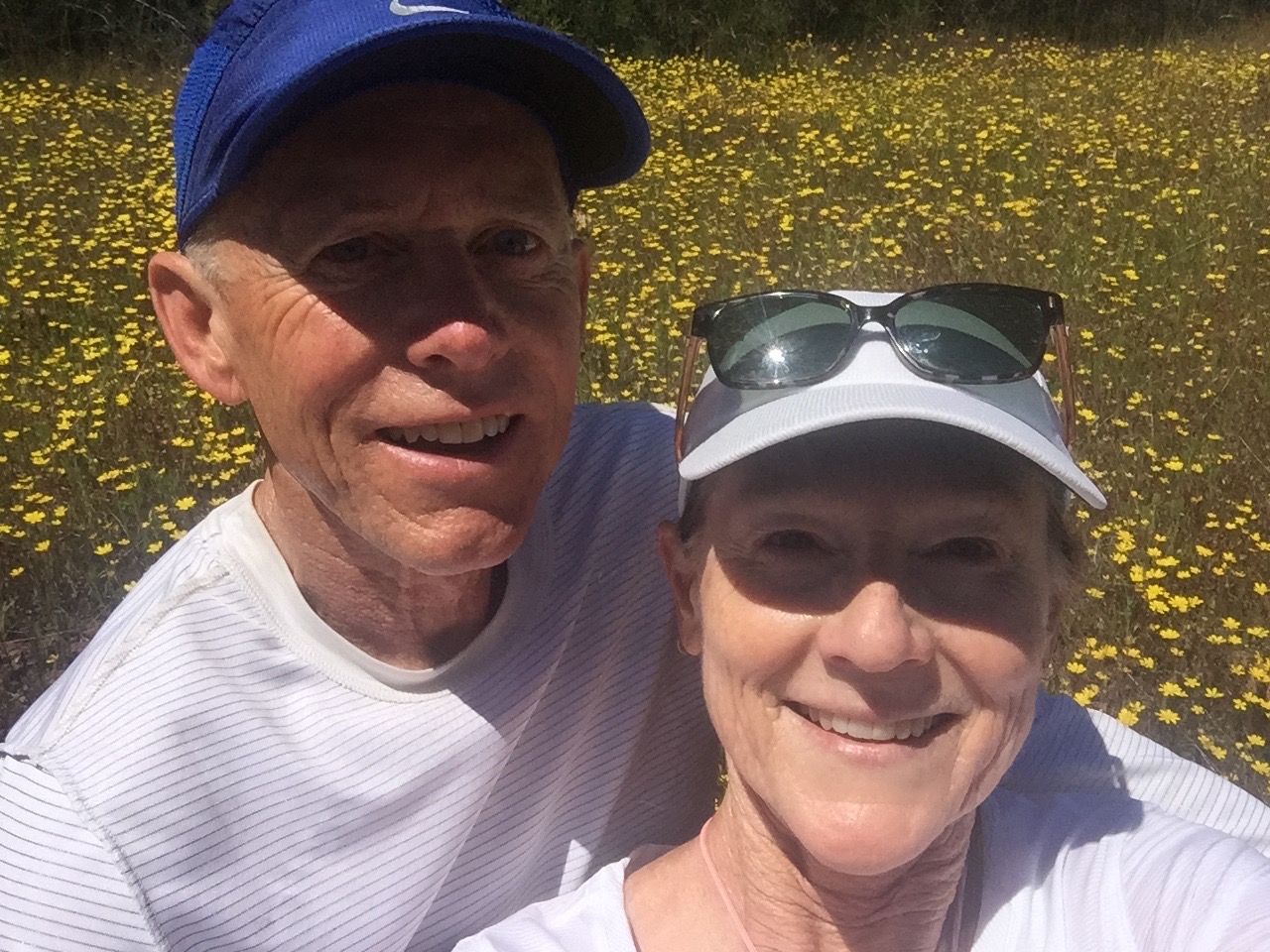 "I worked with Kathleen to help me let go of the wounds and traumas from my past relationships as well as help me align and be open to calling in my soul partner. Over several sessions with Kathleen, I uncovered and released old wounds and limiting beliefs about my deserving a fabulous partner. In a few months after completing powerful work with Kathleen, I met an amazing man online that was beyond my imagination for what an ideal partner could be. We¹ve been together for over six months. It¹s been super easy, incredibly fun and way yummy! Both of us are happier than we¹ve ever been in relationship, and we are committed to working to keep this the best relationship we¹ve ever had! I am eternally grateful to Kathleen for her powerful and gentle processes and her spot-on intuition to help me open to the most fulfilling relationship of my life."
Nancy Monson, Soul Purpose Advocate and founder of Everyday Spirituality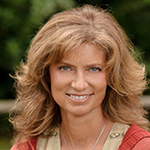 "Kathleen is the VERY BEST at what she does! And what does she do exactly? Well she digs underneath all of our layers of nonsense and makes sense of it in a loving way…then with a wave of the wand…POOF those limiting made up beliefs we have about ourselves are gone! No more struggling with what holds us back…do yourself a favor and have Kathleen work with you – then sit back and watch the miracles in your life unfold like magic!" Cathy L.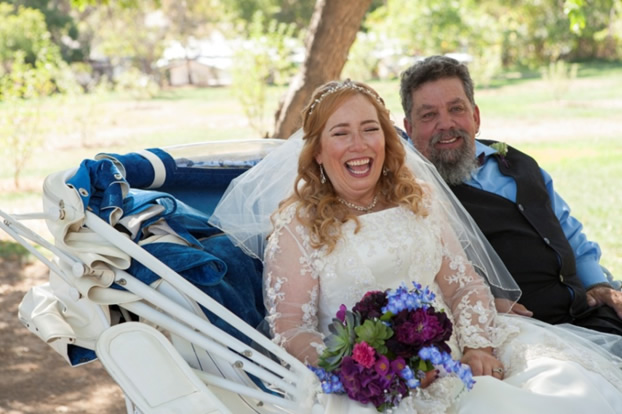 "I was truly blessed and ready to meet Kathleen Sims, when she was teaching a weekly class at our Spiritual Center about Love and Relationships, a number of years ago. I was in a place of looking for that one person to be in that sacred, spiritual, loving, relationship with, the one I'd always dreamed and searched for. I found out, I needed to learn more about what I wanted and needed to create that relationship with myself. And then, I could manifest the love relationship I wanted, needed, and dreamed of. Kathleen, each week would teach us more about the things I was doing to sabotage my relationships, because of the things in my past, even as far back as my childhood, that I didn't even realize had any impact on what I was creating for myself. She explained things in a way I and others could understand and apply to our own lives. In this class I created an itemized list of what I wanted, needed and dreamed of in a partner. After taking Kathleen's class my life had changed, and I had discovered that there were some things I needed to work on before I could create this special relationship. I then contacted Kathleen for some one on one sessions, to focus on just what needed to be healed, and using her eye movement treatment worked on changing the connections in my brain that no longer worked for me. Again, I was put on the path to my dream. My relationship with Kathleen grew, her love and support was undeniable and so nonjudgmental, I just couldn't get enough of Kathleen Sims. I continued to take the other classes Kathleen taught, becoming more and more ready for the wonderful things to come.

One day it happened, on an online dating sight someone contacted me to learn more about me, there had been many before this one, but this one felt different in some way. Or, at least I thought he had contacted me first, later I found out, he thought I had contacted him first. We started communicating via email, (keeping it safe) then actually talking on the phone. To finally meeting up in a safe place, Music in the Park and Farmers market in the Todos Santos Park in the middle of Concord. He will attest to this, it was like an interview, I knew all the things I wanted to know about him, and we shared things that were important to us. We then decided to meet again, it was about 3 months into our getting to know each other, when I handed him my list that I had created in Kathleen's class, and told him he was everything on that list and more, he was very touched. Our relationship grew fast from that time on. We even saw Kathleen for a compatibility assessment, helping us understand that there was a perfect match in a number of things for us and it revealed a few things we might want to learn from. This put us on a fast track to even being closer to our dreams of the greatest relationship we have ever had.

Before we knew it, we were walking down the aisle and you can be sure Kathleen Sims was there, we wouldn't have it any other way. We are eternally grateful, and extremely blessed to have Kathleen Sims in our life. She has taught, guided, supported and helped us heal, to find the dreams that we so longed for. I couldn't even imagine where I would be now if it wasn't for her." Rebecca Paulson

"I am blessed to have a wonderful and loving wife, Kathleen helped us communicate what are very important needs and desires in a partner. We talked about spiritual paths, financial compatibility, family, and honesty. I credit Kathleen with helping us lay the ground work for a successful and wonderful relationship. I am thankful for having her as part of our life." Mark Paulson

"Kathleen, I feel safe enough to bring up anything and know you will support me in having a Breakthrough ­moving passed it. Besides getting what I want in life – I come to you for understanding, pure love and the wonderful nurturing you so generously give."
Anne Sangedorph-Moon
"Dear Seekers, If life is not turning out equal to you your dreams then consider trying something different. That is what I did. After 30 years of marriage, and on the verge of divorce, I woke up to the realization that I could leave my husband, but I would be taking myself with me, all my habits, beliefs and behaviors. I realized that if I left him there was the possibility I would create a similar scenario in my life again in the future. I needed something radically different. So I asked a handful of successful and happy friends, if anyone knew of someone who could help me view life differently without all the ineffective psycho-analysis (been there, done that).That is when I heard about the work of Kathleen Sims. She is not a guru or a person with the answers. She is, however, a person who listens very carefully helps you heal your past and Guides you in techniques of discernment and empowerment.I have been given new skills and tools that have changed my life for the better. My husband and I both worked with Kathleen one on one and participated in her powerful workshops. My marriage is at a new depth of love and respect. My life is far more balanced and less demanding. And I have lost weight, not by dieting, but by honoring myself in a new way. Now, every day I am grateful, feel happy and very blessed.So, the question is, "Are you ready to create a life bursting with new possibilities?" Then I highly recommend Kathleen, her Workshops, and working one-on-one with her – and most of all, her powerful ability to hold you in the space of love while guiding and empowering you in transforming your life." Blessings, Susan D.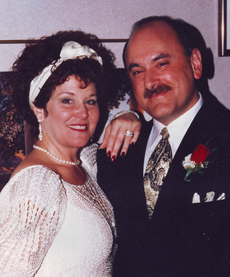 "I first took Live Your Vision, created and led by Kathleen Sims, about 20 years ago. By the end of the weekend, I had created several visions I wanted to create for the future days ahead. Among my many visions was to find my Soul Mate.Six months later. I got out my old manual from the workshop, and there were the visions I had written down for myself. I had not gone back before that and revisited what I had written. I was amazed to find that all of the visions I had written down that weekend had come true. And, the grandest of them all is that I had met my now husband of 18 years, and he is absolutely my SoulMate. I know that the beginning of that creation was the weekend workshop.I am a true believer that we draw to us what we want. Being in Kathleen's workshop was the perfect place for me to ask for what I wanted, and then clear away any beliefs that kept me from having that. I asked and it was given, and I am forever grateful for the love, guidance and support from Kathleen." Doreen M.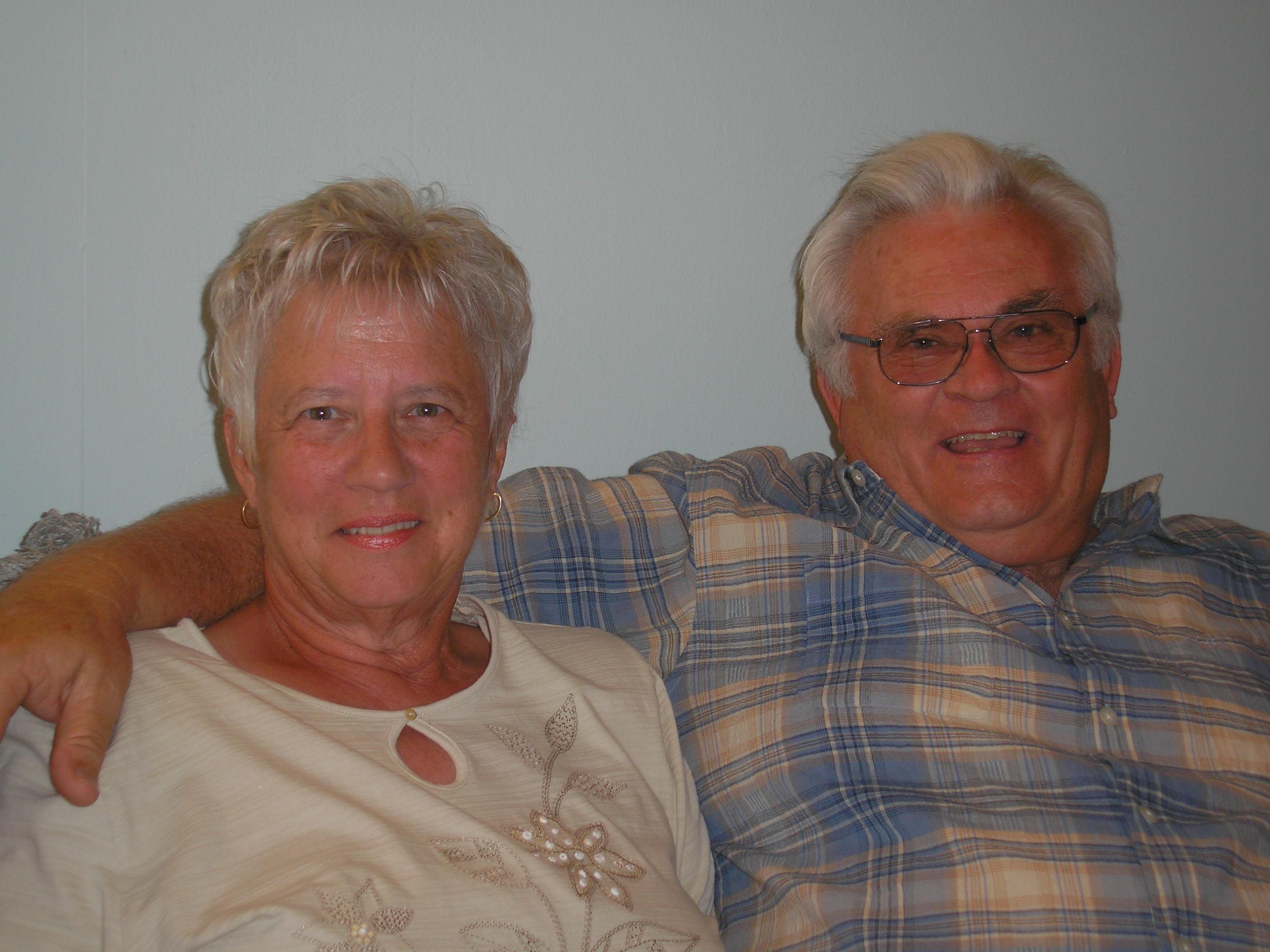 "We were married 45 years ago, and got along pretty well, except for one big hurdle we couldn't seem to get over – so we divorced after 5 years. We didn't see each other for 37 years. During that time I had several failed relationships. I decided I had to unravel the mystery about how to have a loving, and lasting relationship. I decided to go to Kathleen to figure it out and get beyond my past. It Worked!! Right after I completed my inner work, Joan walked back into my life, and we have been happily married (yes, again) for 4 years." Bill L.
"In those 37 years of absence, I, too, had a couple of relationships that didn't last. I became pretty committed to abstaining from relationships. I didn't want to take any more risks of a heart break. Then, after all this time, an old friend re-introduced me to Bill. What a surprise – we picked right up as if we had never been apart, however there was this new, other side to Bill. He was user friendly. . . Easier to be with, make plans and talk to – the relationship just took off – It became the one I had always dreamed of, however never thought it could happen for me – And it did!!! I am happy at last". Joan L.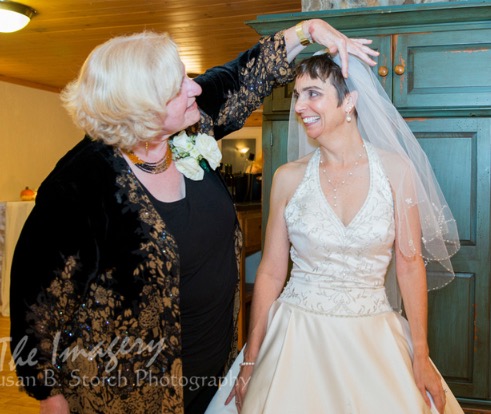 "I have been dealing with many painful issues all of my life which 
originated during my childhood. Over the years I've sought counseling a number of times. It's helped to clarify the origins of these problems, however not until I found Kathleen for counseling was there healing, release and permanent change within me. I now realize without healing there really was not a way to go forward and have things 
be better in my life. I can not thank Kathleen enough for her powerful process and tools, along with her gentle guidance through these troubled waters. I have moved forward in my life in a whole new way. Feeling great about myself for the first time in my life and creating 
wonderful new opportunities. Here I am in my retirement and doing what I love. Even started my own business doing makeup for weddings for women over 50 and I am finding it so fulfilling. With much love and gratitude." Jean M.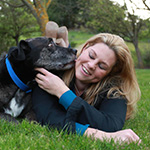 "I thought I was the happiest person I knew, but Kathleen showed me the truth and now my life is a completely different and even more joyful experience."During private sessions, I noticed a pattern – how I put everyone ahead of myself. I had structured my entire life around making sure that everyone got what they needed – except me. I realized that, while caring for foster children is a noble pursuit, it wasn't serving my needs, so I decided to take a break. I also discovered that I had an inappropriate relationship – with texting! It was Kathleen who helped me understand that texting is not a meaningful way to communicate and I went from texting every few minutes to doing so only when necessary. It was so freeing. Now with no kids to take care of in the evenings and very little time focused on texting, I was more consciously present in MY life and began to discover myself, my passions, and create a life that I focused on enjoying "the moment" every moment. Wow!The most profound thing I have learned in my work with Kathleen is that there is an enormous difference between living a life where you feel happy and fulfilled and actually having a visceral experience of BEING happy and fulfilled. It's a whole new level that is difficult to explain, but I can't imagine living any other way now." In gratitude. Nancy R.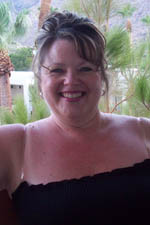 "I have been doing the same job since 1979, and lately it has become very boring. I've been on autopilot and haven't been challenged in awhile. I took 'Live Your Vision' Intensive Weekend with Kathleen recently and during the Workshop I clarified the things I love to do, many of which didn't seem feasible in my job, since the opportunities there are very limited. Two weeks later, my boss offered me a position doing exactly those things that I had put on my 'Love to Do List'. It was a completely new position, never done before by anyone. I couldn't have designed it to fit my passions any better myself. What an example of the Universe supporting my dreams. This was a one in a million opportunity, and definitely came out of doing Kathleen's Workshop. If you want to learn how to make Miracles happen in a 'blink of an eye', you are ready to 'Live Your Vision'." Linda P.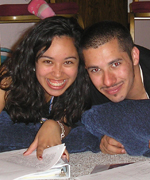 "I had been single for 6 years (after a heartbreak at 16) – until I took Kathleen's 'Live Your Vision Weekend Workshop'. My plan was to do a Vision on Manifesting My SoulMate in the class – however, I didn't even have to do that – it was an instantaneous manifestation – right before my very eyes – I walked in and there she was – the woman of my dreams. I felt instantly comfortable – we discovered that weekend we had shared values, interests and favorite activities – and a strong desire to have a loving and healthy, committed relationship. We haven't parted since. We agreed we wanted to ensure our relationship's success, so we participated together in Kathleen's 'Empowerment – Conversations from the Heart' Intensive Program – and learned how to truly be Authentic even when we were afraid or upset. We left with such powerful Tools that have continued to support us growing as individuals and together. I now know what True Love is and how to maintain it over time. We are both so grateful to Kathleen that we learned all this at such a young age giving us a strong foundation for the evolution of a healthy relationship and a bright future." Josh E.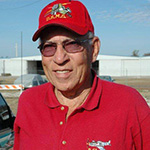 "Kathleen was incredibly helpful to me after the suicide death of my wife. She helped me to deal with the grieving process as well as to begin the healing process. She has an uncanny ability to ask the right questions,  hence draw out the pain and issues. She used the eye movement (EMDR) process to dig deep and help me to move on. Several years when I met another woman, she helped me to successfully evaluate our compatibility as well as the issues we would need to work on. Neither of us wold have been able to identify these issues without her help. We now have a very healthy marriage and owe some of that success to Kathleen!" Denny M.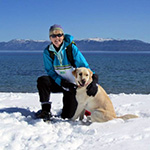 "I have worked with Kathleen for several years, both personal counseling and her workshops. She is an amazing teacher and the truly the most loving person I have know. Kathleen walks the talk!!
I took her Live Your Vision workshop several years ago and recently completed the Empowerment workshop. Both opened my eyes and my heart to so much. Working with Kathleen has changed my life on so many levels. I have a much higher level of awareness and love for myself and others. I would highly recommend working with Kathleen if you are looking to heal yourself from hurts and wanting to grow!" Colleen L.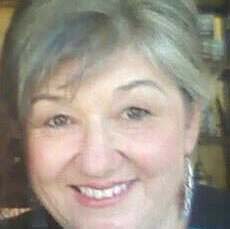 "I highly recommend Kathleen because she is so helpful, patient, intuitive, knowledgeable and a real healer. She used EMDR and other healing techniques on me, but it is her presence which is a healing tool. She is great for couples, families and individual work. My work with Kathleen was a memorable and extremely helpful experience. Call her if you have healing to do!" Shoshanna A.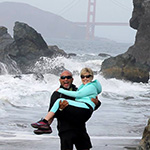 "I used to see Kathleen and go to her counseling and Live Your Vision workshops. Ever since then I have a different outlook on life. She has helped me so much! She has many different techniques and its very spiritual and healing and I love it. I don't think I could have found a person more understanding and willing to help you through what ever it is. She has changed my life for the better." Jamie G.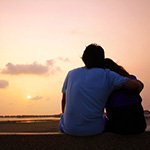 "I am a more loving, compassionate, confident, happy, peaceful and powerful person with the help of Kathleen! Her Empowerment class and working one-on-one have helped to reveal and remove old behavior patterns. I now have so many tools to help me when any emotional issues arise. I recommend her classes to everyone I meet. Who doesn't want more love, peace and joy in their lives?" Stacey M.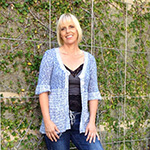 "Thank you Kathleen for being such a huge inspiration to us all. Many folks that have taken your courses speak on the tools that they've used each and every day to live a life filled with love and freedom. Thanks for having such a big impact on my life as well, it was the beginning of a whole new world of possibility and I haven't looked back since. I met the love of my life 4 months ago and we are so compatible and plan to spend our lives together. It's been a kind of love that I've never experienced and is in part because of the education I pursued through you and your dream to make a difference in the lives of all of us. I highly recommend this education to anyone wanting to make a profound impact in their lives. Kathleen, You Rock!" Patti R.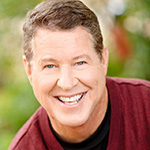 "As a mental performance coach to MLB and other professional and elite athletes, I find the work that Kathleen does to be fascinating and relevant. I have used some of her concepts and techniques with my own clients and find that it works brilliantly! I highly recommend Kathleen's work."
Dave A.
"We now have a loving relationship like never before, and we owe it all to you and your wonderful work with us."
Linda and Brad
"I am so grateful to you – supporting me through my divorce, healing and the individuation process – learning to be a healthy and happy Single in the world. I am so excited to invite you to my Wedding – I have now manifested my true Soulmate." Jan T