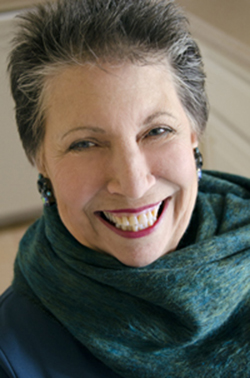 Kathleen E. Sims
Certified Relationship & Life Coach
D.D., C.H.T., C.R.C.
Want to Find Your Soul Mate?
Looking for a life filled with the experience of
True Love and Deep Meaning?
I can help you Create the Life of your Dreams.
Kathleen E. Sims – whose 'LifeService' is to empower successful, Loving Relationships – with Singles, Couples and Families – bringing the 'Work' forth in many forms – Counseling, Soul Healing Therapy, Mentoring, Coaching and Transformational Seminars, Trainings and Retreats, based upon Universal Spiritual Principles – including The Law of Attraction and beyond.
Kathleen has 26 years of experience counseling Singles and Couples to achieve conscious, loving relationship goals. She coaches Singles about 'How to Find Your Soul Mate and empowers Married Couples to 'Evolve their Relationship into Conscious Love' – deepening their connection and keeping your passion alive. Her greatest Gift is to Translate the Highest Spiritual Principles into Practical Application.
In Kathleen's empowering Workshop's she has helped others heal their history, communicate effectively, and develop deep intimacy and mature love. Having experienced over 40 years of growth and learning in a successful, loving marriage has given her a distinct edge in working, both with Singles and Couples. After being widowed and single again, she researched the Dating Lives of Singles, and has become an expert at effective, successful Internet Dating and Mating. She applied what she learned along with putting herself through the steps of her own attract your Soulmate system. At age 61 she manifested her second soulmate, loving relationship. She brings these profound experiences and insights into her work with her clients, believing everyone deserves this kind of love.
Kathleen is a sought after Motivational Speaker at Singles Organizations and Conscious Women's Groups. She hosted 'The New You' radio show in San Francisco, and has been the special guest several times on, both 'Voice America Radio and TV', enlightening the listeners that we can all have Deep Meaning in our lives and Everlasting Love.
Contact Kathleen: 925 674-9003
My Mission
My Life Purpose is to celebrate this joyous dance of Life, embracing myself and all others in God's Perfect Love, freeing our Spirits to soar as One.
My Purpose is to be 'The Stand' for Conscious, Loving Relationships in the World. My Calling is to empower people through the healing of all hearts and relationships.
My Vision is that every person whose heart innately yearns for a loving, fulfilling relationship has one, and it is expressed in the world through Love & Light – – – For in the Presence of Love all are touched.
My Intention is that clients manifest the relationship their Soul desires, and transform, enhance and maintain their existing loving relationships.
My Promise is that you will experience new self-understanding and the freedom to be who you really are in all relationships, gifting you with the blessing of deep connection and unconditional love in your life.
Professional
KathleenTheLoveCoach.com – International President
KathleenTheLoveCoach.com, a Premier International Relationship Education Company, on the Internet – offering Relationship Counseling, Coaching, eBooks, Audios and Teleseminars, along with long distance emotional and mental energetic healing.
Center for Conscious Relationship – Pleasant Hill, CA, Founder & Principal
Spiritually-based counseling & hypnotherapy, utilizing many healing modalities (See Certifications)
Specializes in relationship counseling and inner child healing
Created, marketed & taught spiritually-based transformational and experiential weekend workshops:
'Live Your Vision', 'Healing the Precious Child', 'Empowerment: Conversations from the Heart', 'Dancing Soul to Soul: Manifesting Your Soulmate Relationship', etc.
Center for Conscious Living – Pleasant Hill, CA, Co-Founder & Co-Director
A Consortium of Counselors, Therapists, Energy Healers, and Seminar Teachers –
Co-creating the Vision – Implementing – Facilitating * Interviews and Selects Staff
Center's Success unfolded from Aligning with Universal Spiritual Principles –
The Center is a Prototype Model for other Successful Centers
Shared Potentials – Center for Personal & Planetary Awakening – Pleasant Hill, CA, Co-Founder & Co-Director
Co-created & activated Vision • Strategized and implemented Marketing Plan
Designed Policies & Procedures for operations • Co-directed daily operations
Interviewed & selected spiritually-aligned Healers & Practitioners actualizing a Shared Potentials
Consortium and fulfilling our staff rental requirements.
Successful Singles, International – Walnut Creek, CA, Counselor & Researcher
Interviewed over 1,000 Singles, Matching for Dating, through Compatibilities * Research & Compiled Data. Counseled Singles and Couples
Delfin Knowledge Systems, International – Concord, CA, Owner/Home Business
Mentored others in setting up Home Businesses • Built High-spirited Teams
Trained people in Sales & Universal Principles • Created and Lead Support Groups
Facilitated Global Teleseminars on the Delfin Knowledge System: A Course which teaches co-creating with Spirit and through alignment with Universal Spiritual Principles.
Thin Within – An Educational Corporation – Oakland, CA, National Training Director
Specialized in Self Esteem issues & Personal Power for Women • 13,000 clients Nationally
Facilitated Transformational Workshops • Co-created & facilitated Spiritual Intensive Retreats
Developed, trained and managed: Counselors, Facilitators & Trainers • Developed National Support Group
Developed company budget that cut costs by 40% that produced a dramatic business turn-around
Notable Achievements
TV – 'You're Never Too Young For Everlasting Love' – Watch Here, 'A Course in Miracles Forum', 'New World Perspectives' and 'Single Again.'
Radio – Voice America: 'Empowering Women Transforming Lives' – Listen Here, Hosted KEST Show: 'The New You.'
Licenses & Certifications
Singles Relationship Coach
Certified Certified Life Coach
Clinical Hypnotherapist
Certified Reiki (Level 1, 2, 3) & Fusion Healer
Eye Movement Integration Therapy Certification (EMDR)
Radical Forgiveness – Cert. Instructor
Creation Technologies – Certified Instructor Lovestream (Level 1, 2, 3)
Spiritual Response Therapy & Counselor
Certified Destination Coach
Certified Advanced Christopher Method/Kinetic Healer
Certified DNA Activator
Education
Kathleen Sim's educational background is in Psychology, Counseling, Consciousness Studies, Business, Teaching and the Healing Arts.
John F. Kennedy University Personal & Executive Coaching Certification Program Orinda, CA 1997
The University of Science and Philosophy Swannanoa, Waynesboro, VA- 2 year Home Study Course: 'Universal Law, Natural Science & Living Philosophy' 1996
University of California Psychology Berkeley, CA 1976
Diablo Valley Junior College Psychology Pleasant Hill, CA 1977
John F. Kennedy University:
– Served on Board of Program Consultants for the Masters in Business Program
in Organizational Transformation
– Featured Speaker Career Day for Department of Consciousness Studies
– Guest Lecturer – Subject: Transforming the World Through Business – Awarded Best Teacher by the students, among 12     World-Renown Authors/Lecturers
The Academy of Principled-Centered Living – School Without Walls
– Created the Vision and Strategy for Action for a Global Network of Lightworkers, Teachers and Consultants, teaching humanity how to apply Universal Principles to re-engineer all structures that support Humanity, thus actualizing Heaven on Earth.
Curriculum for the Third Millennium
– Co-created, implemented and facilitated 1 to 2 year Personal Effectiveness Trainings that educated and supported participants to be able to be an integral part of an Empowered Community, committed to Co-creating the New World.
A.G.A.P.E. – A Global Awakening Project for Enlightenment
– Co-created, implemented and facilitated
Relevant Trainings
Relationship Coaching Institute
Prepare and Enrich Couples Coaching Training
Coached in Life Directions for Harv Eker
Healing the Wounded Heart Dr. Robert McDonald
Advanced Hypnotherapy Training David Quigley
Past Life Therapy Holly Holmes
Sub-Personality Voice Dialogue Therapy David Quigley
Holodynamic Healing Technology Dr. Vernon Wolf
Certified Spiritual Counselor Dr. Doreen Virtue
Unlimited Power: The Firewalk Tony Robbins
'A Course in Miracles' 3 year Training for Healers – Barry Wingham
Follow Your Bliss – Joseph Campbell
'Psychology of Mind' Consultant Training -Robert Klausen
You Can Have It All – Arnold Patent
The 5 Day Conference on Joy & Creativity – Arnold Patent
Personal Effectiveness Intensive Program – Judy Wardell
Transcendental Meditation
Parent Effectiveness Training – Margo Stern
est: Training & Graduate Courses
Guest Seminar Leadership Program
7 Day Intensive Training for Managers and Leaders
The Forum
8 Day Conference for Trainers
Celebrating Your Relationships 1, 2 & 3
The Hunger Project Intensive Conference (The Founding)
Money Habitudes Certified Coach
Coaching Style
I have the ability to truly align with my Clients goals and see their Authentic Self, without judgments, and gently hold the Highest Light for them – in the face of anything. I help them uncover their negative core beliefs, upon which they have developed 'buttons' and sabotaging behaviors. I work with processes, tools and resources to help them heal, clearing the way where all things are possible.
Then I coach them using Creation Technology and Universal Laws (such as The Law of Attraction) in Designing a Purpose, Vision, and Strategy – supporting them in Living their Highest Purpose, and Manifest their Soulmate, for a Life filled with the experience of True Love and Deepest Meaning!
Contact Info
Phone: 925 674-9003

eMail: kathleen@kathleenthelovecoach.com

Website: www.kathleenthelovecoach.com
Invitations — Books and Programs to help you on your Path:
Embracing Your Authentic Self"
At a time when many women are facing life-altering decisions and unexpected challenges, the opportunity to see inside the lives of women who have overcome all obstacles to find, embrace and live the truth of who they truly are is not only inspirational but invaluable. The twenty-six stories in this book contain the intimate trials and celebrations of how these brave, determined women transformed their lives and stepped into the world with love. The original stories contained in Embracing Your Authentic Self are honest, funny, touching, and sometimes raw. They invite readers to come along for the ride: to laugh, cry, rejoice, and above all, to utilize the wisdom of those who came before to create a life filled with happiness, acceptance, abundance, and joy


"Live a Juicy, Joyful Life"
Journey within, guided by the wisdom, insights and stories of over 41 exceptional women who share the most intimate moments of their journey to authenticity, self-discovery and the a-ha moment, leading up to their choice to live a juicy, joyful life. A Juicy, Joyful Life is much more than an anthology — it's a woman's trail guide to discovering her own authentic story. Each original narrative is followed by three thought-provoking Juicy Questions and a journaling page, to help you delve deeper into the lessons presented within each unique and heartfelt story.


"Wake Up Women"
Sharing inspiring stories of happiness, prosperity and health are Kathleen E. Sims, Loral Langemeier, Arielle Ford, Terri Amos-Britt, Debbie Allen, and other expert professionals, authors and master coaches from around the world. Discover the courage to alter your thoughts, your perception, your reality, and ultimately change your life as you read the words of other women who have been where you are. Kathleen and the other authors have included tools, strategies, and processes to Transform Your Life, in the form of "golden nuggets" of guidance that will ignite your unique Sense of Self and empower you to Manifest Your Dreams.


"Wake Up … Moments of Inspiration" – For Men and Women
She has also Co-Authored this wonderfully inspiring book with Dr. Wayne Dyer, Brian Tracy, Ernie Hudson and others. The personal accounts of breakthrough moments reflected in these stories will open your heart and inspire deep change in you. Kathleen has teamed up with dozens of like-minded inspirational speakers, coaches, teachers, entrepreneurs and counselors have come together to recall and share their vital moment of personal epiphany. The 'Wake Up Moments', that change your life forever. It comes as if in a dream; it hits you when you least expect it. It might come as the culmination of study, or the result of a crisis, fear or loss. Reading these very personal accounts gets to 'the Heart of the Matter' – yours and mine – and sheds light on the Blessings they bring.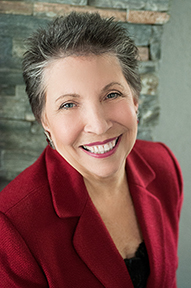 Kathleen is an expert on Soulmate Love and what it means to deeply connect heart-to-heart and soul-to-soul. Coaching for Singles, Couples, and Individuals in Partnerships: In a Personal Coaching Call, I will help you identify the things that would promote the fastest growth and learning — returning to love and deep connection.
Arielle Ford, the author of the best seller, 'Soulmate Secrets' highly recommends Kathleen as one of the most effective Soulmate Love Coaches.
Get a Complimentary Session with Kathleen Sims.
Call the Expert who has been there and created a life of Love and Purpose:
925 674-9003
Find Soulmate articles written by Kathleen Sims